Efficient, safe and reliable fogging
The Synofog is an electrothermal fogging device and intended for fogging germ inhibitors, disinfectors and crop protection agents, but also for fogging sprout inhibitors. Because the Synofog does not have an open flame, it is possible to fog flammable fluids with the advantages of a thermal fogger, but without the risk. Due to its innovative design of the heating chamber and fluid injection, the Synofog converts the used energy to a highly efficient fog capacity. With other innovative features such as a self regulating flow rate to prevent dripping, the Synofog is the future of fogging sprout inhibition.
The Synofog is available in regular format (SF1H) and large format (SF2H).
There are currently three agents that are registered for use with the Synofog. Every one of them is a worthy successor of CIPC. These are Biox-M, 1,4Sight and Argos.
Extension equipment Synofog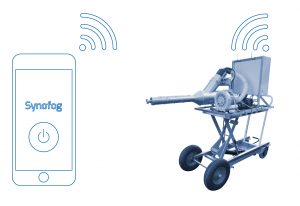 We regularly get suggestions and questions of customers: 'I want to control the Synofog remotely', or 'How can I easily clean the Synofog?'. The most succesful solutions become options for the Synofog. Want to see all options, we'll gladly send you the option list.
Extenders and blast deflectors
Flexible stainless steel extenders
Protection hood and frame
Brushes for electric drill
WiFi module for remote control via smartphone
4G module for remote assistence
NEWEST SYNOFOG INNOVATION: IMPELLER HEAD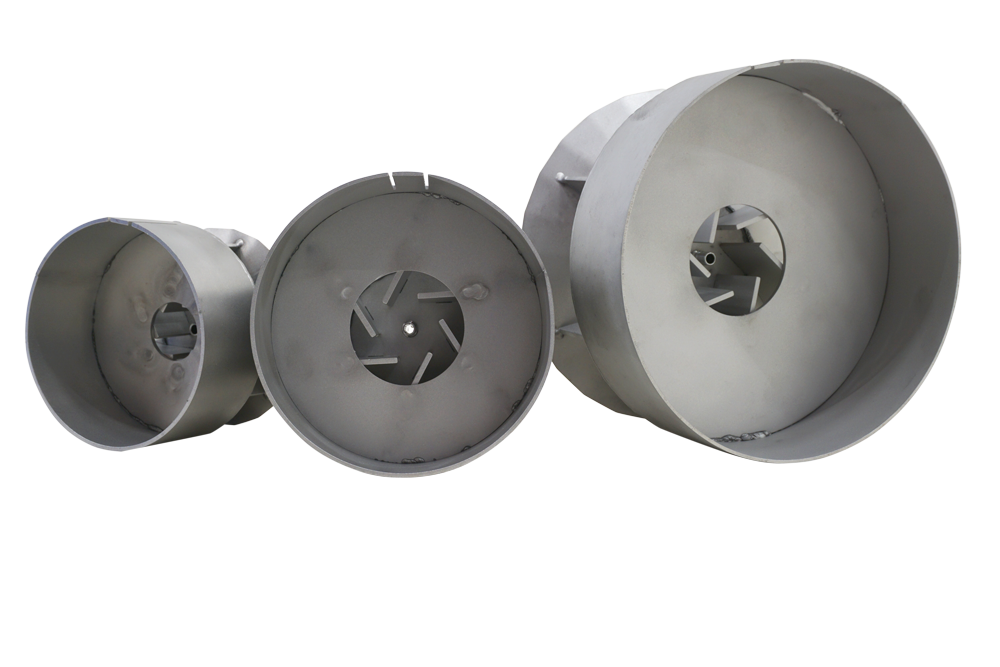 We strive to continuously improve our products. The Impeller head has been developed for the Synofog; a development that gives your Synofog significant improvements.
Changing the back plate with nozzle for a new back plate with integrated impeller head offers the advantages below:
No more changing nozzles
Less drip from the pipe
Better conversion from agent to fog
Pressureless, so greatly reduced pump wear
SME INNOVATION top 100

The Synofog has finished in 48th place at the SME Innovation Top 100 of 2017. Of course, we're very proud of this achievement. Innovation is extremely important in a vibrant market like farming. We like to take an active role in making sure innovations keep on coming. This is why we feel honoured to receive this ranking for our work.
The video below this text has been made available by DMT Services ( info@dmtservices.be ). Shown is a potato storage room where Synofog is being used. Service company Servida performs a sprout inhibition treatment here. Visible is how the spreading effect of the Synofog is. Here, 1.4sight is sprayed where the Synofog is supported by the aeration system in the potato store.
Maintenance and instructions
Proper maintenance is crucial to ensure correct and optimal usage of the Synofog. Working safely should always be the starting point when working with heavy machinery like the Synofog. On this page we offer an overview of all important information in one central location.
This machine is most frequently used in:
Media